Rainbows
Thirteen beautiful, modern metal guitar tones that will sit perfectly in a mix.
Amp sim + IR. No extra processing:
Chainsaws
Fifteen of the grindiest, sludgiest, dirtiest tones you can imagine to spice up your productions. Warning: not for the faint of heart!
Amp sim + IR. No extra processing:
Kristian Kohle
Kristian Kohle (Powerwolf, Aborted, Eskimo Callboy, Van Canto, Benighted) is a songwriter, producer, mixing engineer, and owner of the Kohlekeller Studios in Germany. Kohle has over twenty years of experience and numerous chart-topping albums, including three Gold- and a Platinum- records under his belt.

In addition to his career as a producer, Kristian also has a very successful YouTube channel where he has made it his mission to teach up-and-coming engineers how to achieve the best tones imaginable.
Compatibility
Our IRs are carefully phase aligned for perfect blending.Every pack is compatible with all software and hardware impulse response loaders - Quad Cortex, AXE FX, Kemper, Mooer, Line6, Boss, Strymon and many more...
Customer Reviews
Write a Review
Ask a Question
08/03/2022
Great sound!
It was great experience just to jump between few IR's to get proper character instead of adjusting amp over and over. You can save Your time and keep being creative while working on amazing results for Your recordings. Definitely 5 stars!
05/05/2022
germans make such silly faces ;-)
i really like the versatility of the IRs and already had alot of fun using them and playing around with different combinations. i didn't really understand the difference between the two categories and always had to switch back and forth to find IRs i liked before, since it did not seem all that intuitive to me. when it comes to metal faces, kristian kohle really does the silliest of all. i like satire and parody, when it comes to metal, so i enjoy that.
Marco J.

Germany
04/27/2022
Game Changer
I'm pretty new to using IRs and tried these out and WOW... What difference. I am somewhat new to home recording and the use of these IRs really help me get a nice mix quickly so I can be much more productive with my time. I'm looking forward to trying other Bogren products in the future.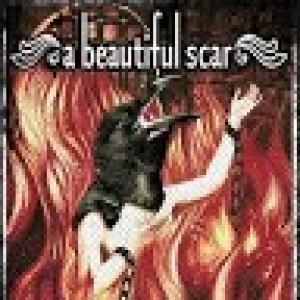 JZ
Jeremy Z.

United States
04/09/2022
Rainbows + Chainsaws = GOLD!!!!
Trust me, I've wasted a lot of money on tons of other IRs, and Kohle's Rainbows & Chainsaws pack is by far the best I've bought. Chainsaw Bliss & Black Metal Magic are pure gold!! Such killer IRs...and tons of other great ones too. Don't hesitate, Kohle is the fkn man when it comes to IRs. So good...I use these all over (Kemper, STL Tones AmpHub, Neural DSP, etc.) and they sound killer everywhere!!
Angry J.

United States
04/07/2022
Straight Up, No ********
These are fantastic! My workflow has improved along with my results!! Well Done!!!
Rocky S.

United States