Hear them in action
Some text about the samples
Bring your amp sim to life
Did you know that at least 80% of a guitar sound comes from the speaker cabinet?
All software amps use impulse responses to emulate the cab. The fastest way to make your guitar sound better is to use the best sounding IRs available.
Hear the difference on a market leading amp sim:
Unbox your guitar sound
Engineered and mixed to perfection, these impulses were created using the cabs and gear heard on some of the greatest metal albums of all time.
The 'Rhythm IR - Downtuned' pack will make your guitars sound like they were recorded by Jens Bogren at the legendary Fascination Street Studios.
Hear them in action
Re-mixed songs using only digital amps and the 'Rhythm IR - Downtuned' pack:
Get Results FAST
Don't waste your time scrolling through hundreds of IRs or moving virtual mics in search for the perfect tone.
This is not a bedroom product. This is 20+ years of experience, at your fingertips. The Rhythm IR - Downtuned Pack by Jens is collection of Mix-finished™ impulses designed to give you a great tone. Immediately.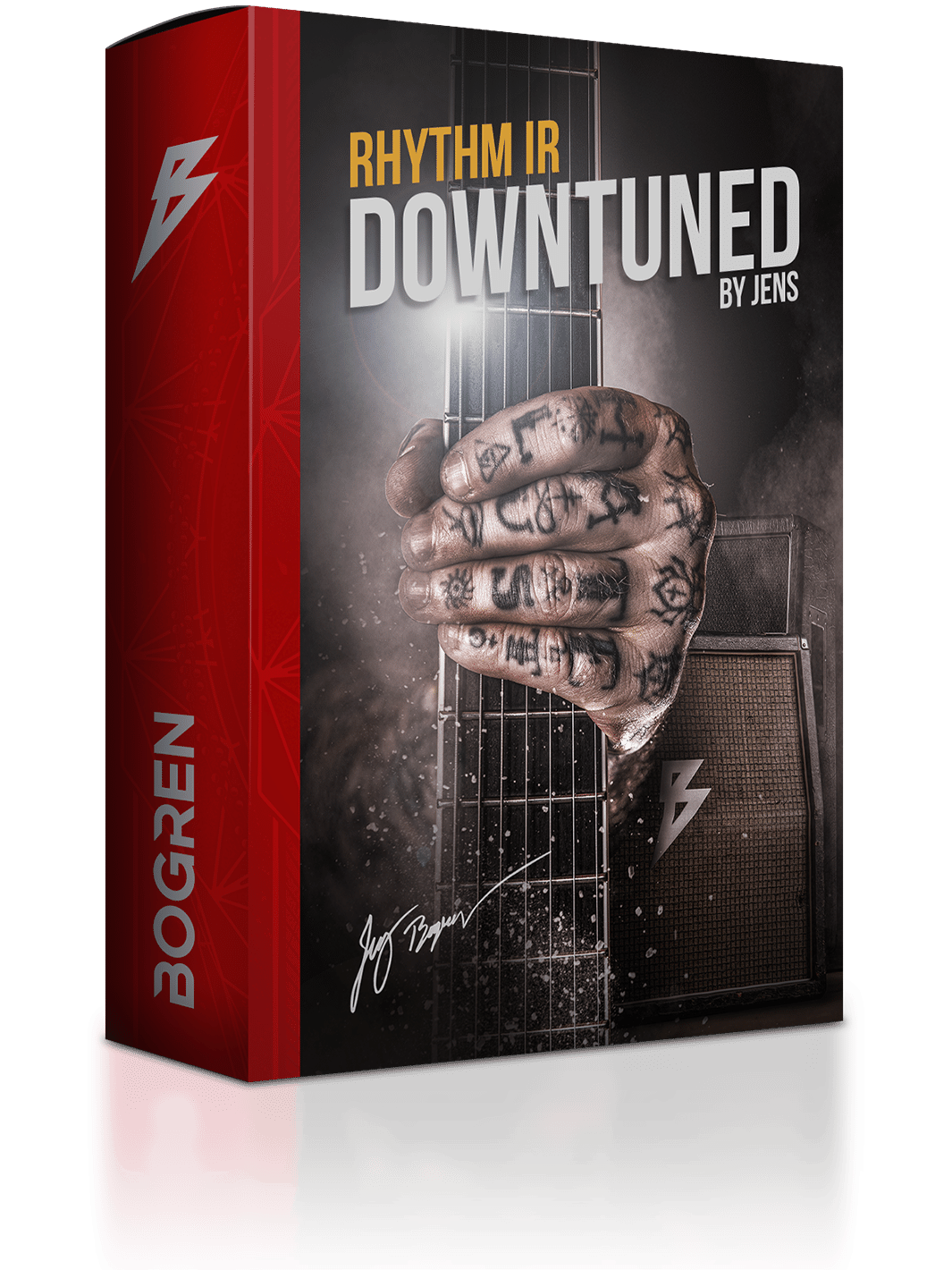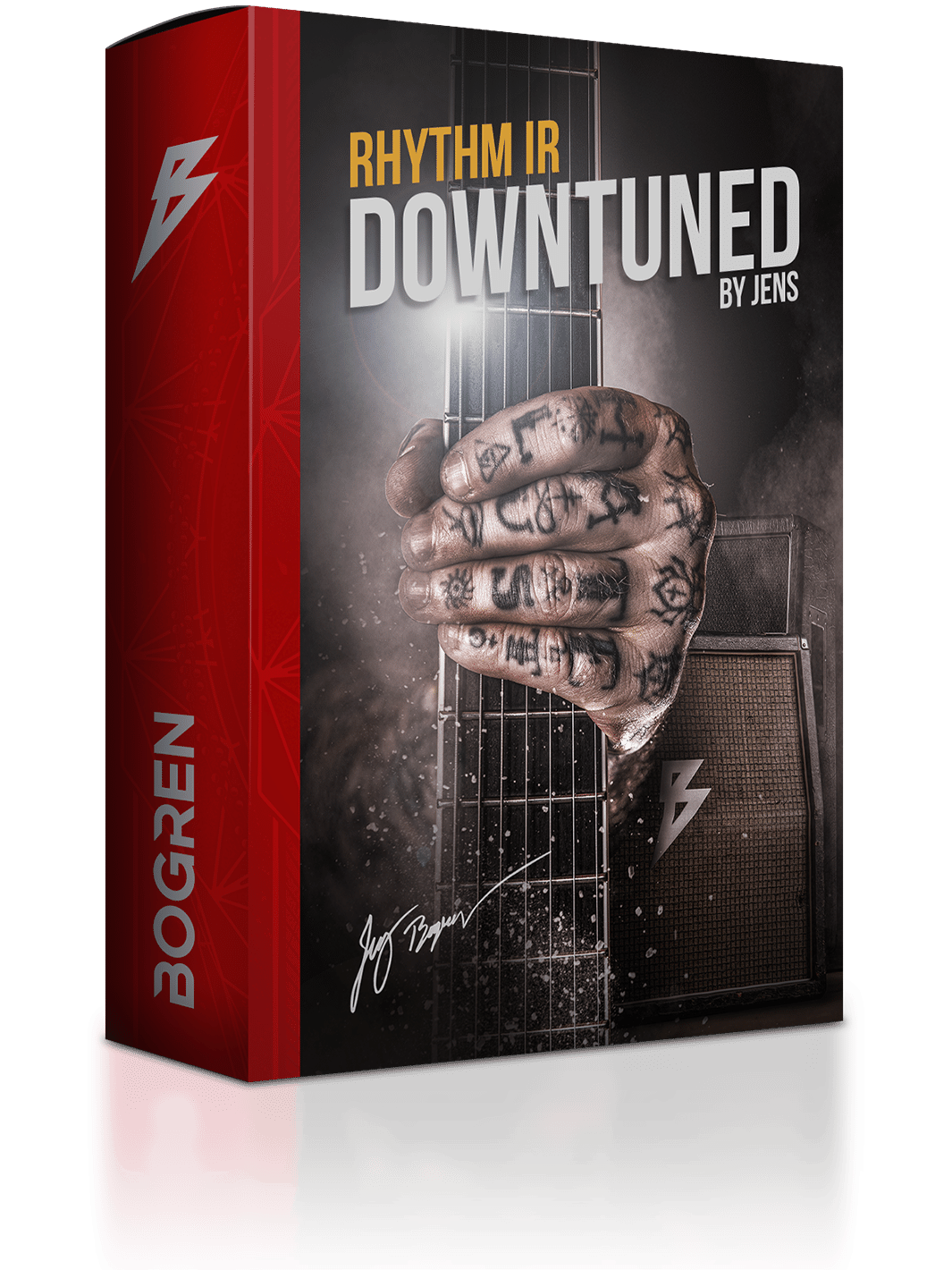 Jens Bogren
Over 20 years of musical excellence

Founder and head of Fascination Street Studios since 2001, Jens is famous worldwide for his work with some of the biggest acts in metal today.
- Arch Enemy
- Amon Amarth
- Opeth
- Sepultura
- And many more!
Frequently Asked Questions
Customer Reviews
Write a Review
Ask a Question
03/13/2023
Newbie to the digital realm
In my experience (using a line 6 helix) it took some experimenting to not have these sound really harsh in the upper mids. After some high/low cuts and a few other tweaks they sounded nice
eric s.

United States
03/11/2023
Tight low end for my downtuned axe, as promised. Balls out skull crushing sound. Pretty sure it shook a couple of fillings loose. Recommended 100%
JP M.

Canada
03/02/2023
Excellent Pack
Tighter than your prom date!!
CHRIS W.

United States
03/01/2023
These IRs are OUTSTANDING!
I purchased these to use with my Quad Cortex (which sounds amazing already), and they DEFINITELY took the tone to the next level. The "Downtuned" package is great, but ALL the Bogren IRs are outstanding - and I wound up purchasing all of them! Had a blast playing around with them and trying them out. HIGHLY RECOMMEND!
William W.

United States
02/28/2023
Fantastic IRs
The IRs are perfect for low tuned guitars and work wonderfully in the modern metal world of production! Would highly recommend as they are pre-processed and require little work to get them to sit in your mixes or even for live performances.
Brandon M.

United States