Leads and Cleans
This follow-up and a perfect companion to the Rhythm IR pack is engineered specifically for getting fantastic lead and clean tones. Tones that will stand out in a dense mix but will not pierce your ears with unpleasant harshness.
The leads and cleans pack reflects Jens' guitar production philosophy, as he uses a different process for rhythm, lead and clean guitars to avoid frequency buildup and clashing.
EQ'd to perfection
Just like with the Rhythm Pack, these impulse responses capture Jens' entire recording and mixing chain, so you can get a world-class tone with no additional processing.
Compatibility
Our IRs are carefully phase aligned for perfect blending.
Every pack is compatible with all software and hardware impulse response loaders - Quad Cortex, AXE FX, Kemper, Mooer, Line6, Boss, Strymon and many more...
Jens Bogren
Founder and head of Fascination Street Studios since 2001, is famous worldwide for his work with some of the biggest acts in metal today. 
Sepultura, Kreator, Dimmu Borgir, Opeth, Amon Amarth, Arch Enemy, Devin Townsend, Paradise Lost, At The Gates, Soilwork, Moonspell, BabyMetal, Haken, Leprous, Katatonia, Stam1na, Septic Flesh and James LaBrie (Dream Theater) are just a few of the artists that have had their albums produced and/or mixed by Jens.
Customer Reviews
Write a Review
Ask a Question
01/28/2023
Awesome!
One of my favorites!! lml
Missael V.

Mexico
01/12/2023
Excellent sounds!
These are simply great and work amazingly for other applications than Lead and Clean tones as well!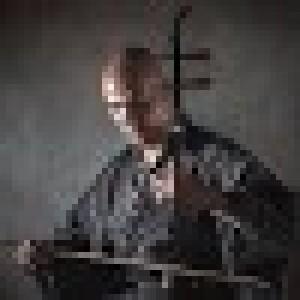 JP
Juho P.

Finland
01/02/2023
Simplicity and quality
I wanted to re-produce an old project. Used the IRs from Jens: instantly results. Fact is: if you listen closely, you can learn how to deal with IRs yourself. But still: so much expertise for such little investement... And no, you don't become a copycat of his productions: the creativity and originality is still in your own hands, in your mind, your choices and tastes, it just sounds way better than you could imagine.
Roelof B.

Netherlands
12/04/2022
ir leads and clean
very easy to have a great tone in no time . if you can get a good tone without them . you will get insaine tone adding any of the packs ive boufght . i got all the headrush stuff there was after buying on pack
darren r.

United Kingdom
12/04/2022
Awesome stuff
Not cheap but at least I can go lazy and dont have to mix at all sometimes
Juan M.

Sweden